"The best love is the kind that awakens the soul; that makes us reach for more, that plants the fire in our hearts and brings peace to our minds."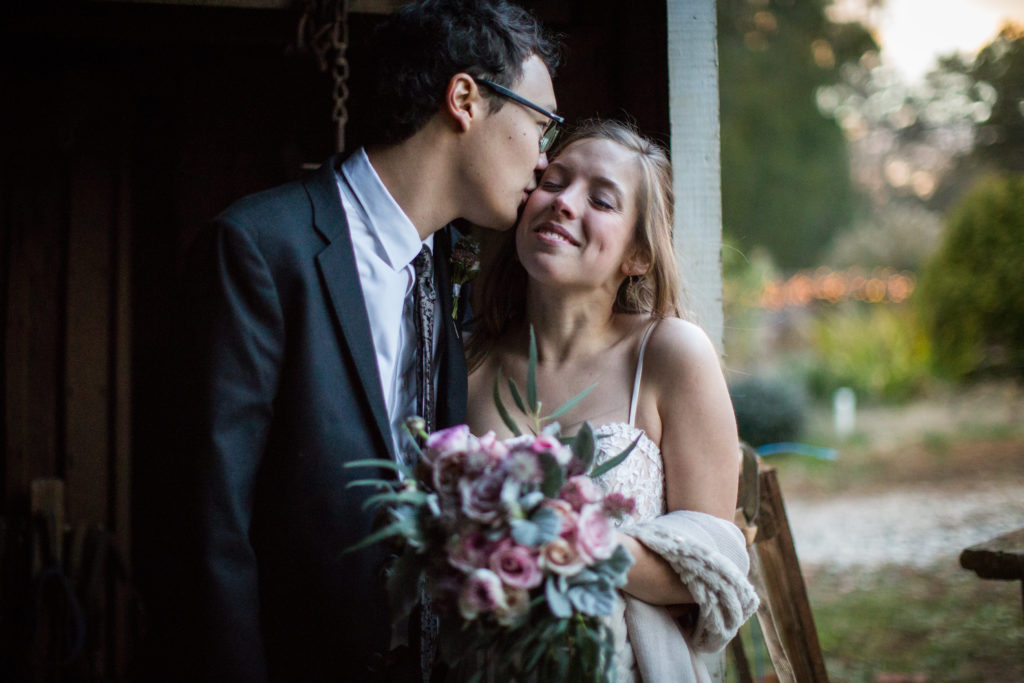 Once in a while you meet two people who care about nothing else, other than being together. Details, dates and stressing over wedding rituals are unimportant.
Sam + Laura are such two people.  
I've only known them a few short weeks, but in those short weeks I learned that these two care so much for each-other and don't   let distractions in the world, take away from whats important o them. (Side note: I don't think I've ever met someone who doesn't have a facebook or instagram…Go Laura!)
Laura has that special kind of smile, (the one where you laugh a little uncertainly every time you feel uncomfortable), but it's still warm and inviting. She's kind and gentle and she loves her little sister and Sam more than anyone.
Sam is quiet and unassuming, smart…very smart, and loves Laura.
There intimate wedding; surrounded by close friends and family, was sweet and complimented by a beautiful, fairytale-like wintery day.
I love these two souls and I was honored to photograph their wedding.
Flowers by:Botanic
Venue:Gray Haven Winery