Being a photographer I get the chance to be a part of many weddings and with that I have the opportunity to get introduced to new vendors all the time! Recently I was introduced to Bridesmaid Gifts Boutique and man am I excited to refer clients to their site! They sell some pretty cool ((affordable)) and unique bridesmaids gifts. They also happen to run Groovy Guy Gifts which specializes in personalized gifts for men (Who we've worked with before and LOVE!)
They reached out to me and asked if I would be interested in helping get the word out of one of their new unique products which is caricature coffee mug. It was obviously a no brainer! I love recommending products that back their quality and creativity!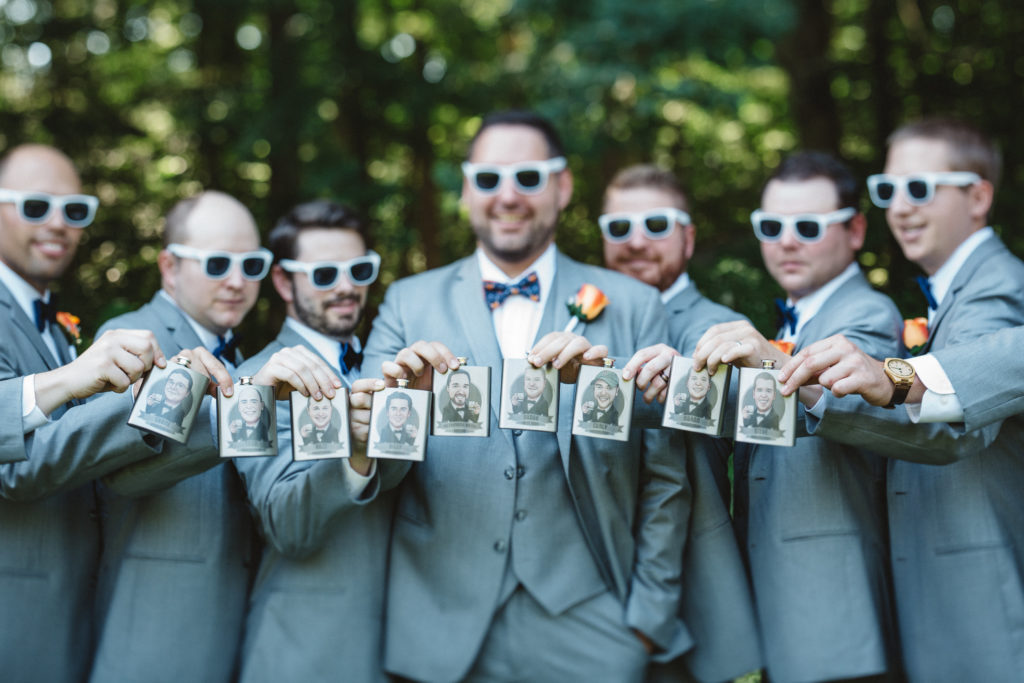 For $30 you get a personalized coffee mug with your maid of honor, bridesmaid…really anyone in your wedding party! The process is super easy– (which is a HUGE plus when you have the stress and businesses or planning a wedding. ) Placing the order was as simple as putting the name of the recipient, the role they have in the wedding, and your wedding date. After placing the order one of the customer service representatives contacts you via email asking for some clear photos that they will turn into a caricature. In about 2 weeks you receive a digital copy of the caricature to review before they print it on the coffee mug. One you approve the draft, the coffee mug/flask/cup/mason jar is made and shipped to your door in about 1-2 weeks. A nice bonus to this gift is that you get the digital copy of the caricature to share with your bridesmaids so that they can use it for fun in the future.
The website has a ton of great gifts from totes to tumblers to bridal robes and more. Although they do carry a few items over $100 the majority of the gifts range between $20-$75. So if you're at that point where you're looking for bridesmaid gifts be sure to check out www.bridesmaidgiftsboutique.com. And don't forget to have your man check out Groovy Guy Gifts for personalized gifts for him.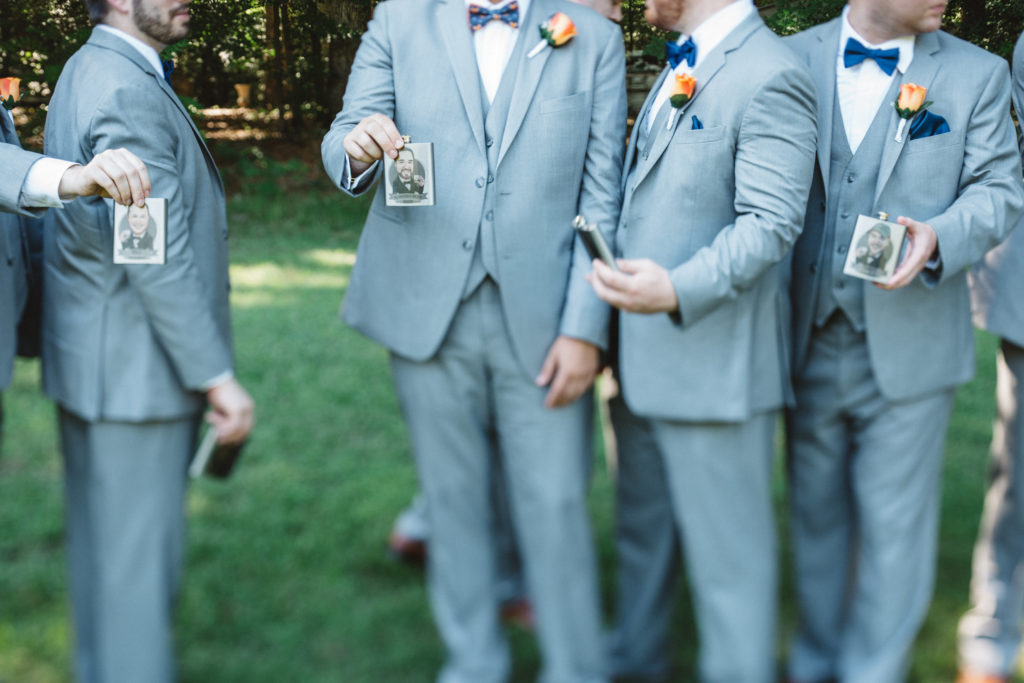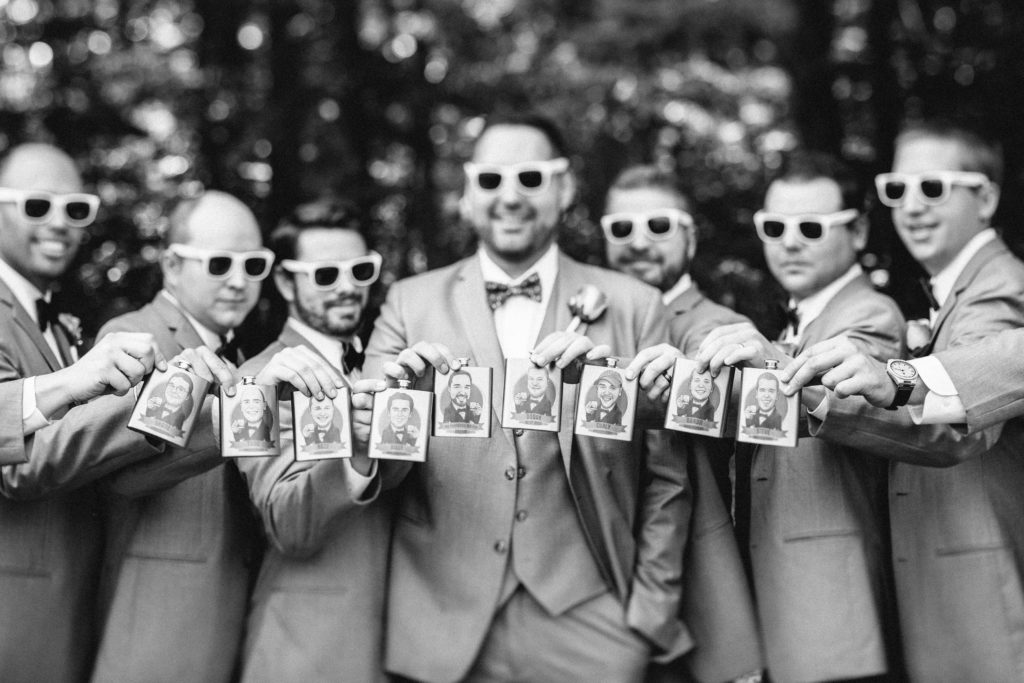 Buy these one of a kind Flasks here!
….PS, we liked 'em so much, we bought ourselves a little something