Welcome!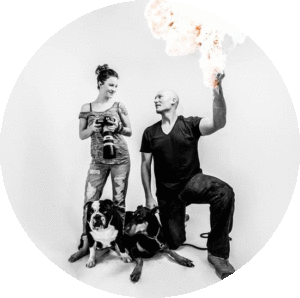 Faith, family and friends. Most important things in our lives.
Traveling all over, chasing love and light.
Currently photographing in:
Richmond + Williamsburg, Virginia
Orland + Tampa, Florida
Boston, Massachusetts
Phoenix, Arizona
Denver, Colorado
Lake Tahoe, San Diego + Santa Ana, California
Dublin, Ireland
Madrid, Spain
Meet Trev + Kourtney Smithson
Thanks for stopping by. We're not idiots, we know theres like a million photography choices out there, so thanks for given us some consideration!
After photographing 5 years abroad, following the 2010 Haiti earthquake, I moved back home to my home town of Richmond, VA to pursue other dreams. While working with a local One-for-One company one Friday afternoon, I bumped into Trevor.
…Well, a bottle of wine, brutal honesty and two weeks later, Trevor and I knew we'd spend the rest of our lives together.
Backed with a film degree, a career both in front and behind the camera, a special effects & pyro-technician license and a crazy hunger for adventure and life. It was a match made in heaven.
We're gross about each other. Sorry not sorry.
Now we live wherever a good story takes us. (Currently turning a retired military truck into a tiny-home-RV.)
Home is wherever we're together and wherever your wedding is happening!
My siblings are my best friends. My parents are the greatest people I know.
Our two fur babies, Duke + Louis, are treated better than any human I know.
We travel often, love people and put our faith in Christ.
We are lucky & blessed indeed.
-Trev + Kourt
MEET LEAD PHOTOG SARAH ELIZABETH
I am a dreamer, a believer, and a hopeless romantic. I am a lover of pretty details, genuine belly laughs, and golden hour. I was born and raised in the beautiful, southern state of Virginia, where our tea is sweet, our accents are strong, and we bless a whoooole lot of hearts. I have a slight obsession with Starbucks Passion Fruit Tea, and my German Shorthaired Pointer, Sophie Rose, is my soul mate.
I truly love my "job" with everything I have in me. What can I say? I just love love. Every day that I pick up my camera, I get to witness true love shining through the smiles of two people who have found a home in each other's heart. It's special, it's romantic, it's magical, and I love every single second of it. Soulmates are a rare and beautiful thing that I'll never stop getting excited about, and I can't wait to tell your love story. ​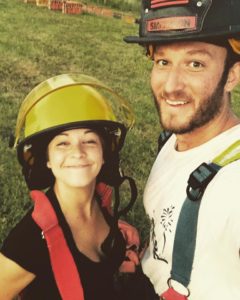 KSmithson Crew
We never photograph without a second shooter!
We have two teams here at KSmithson Photography
Kourtney & Trevor Smithson
+
Sarah Elizabeth & Our on-call crew members
(Sarah is also our videographer, should you wish to book all four of us or you're just looking for a fantastic videographer for your special event!) Check her page here: Sarah Elizabeth Videos
We're more than business partners and team members. We're all friends, who love our jobs and love working together! One of our more popular compliments, is how well we all work along side each other and the chemistry that flows when we run a shoot. We're so proud and honored to represent each other.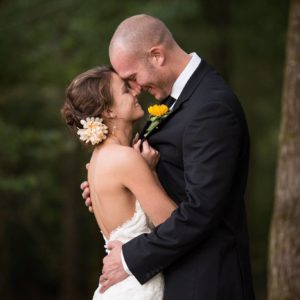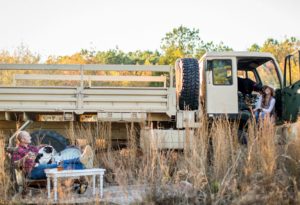 What's in our camera bags?
2 Canon 5D Mark III camera bodies
16-35mm lens
50mm lens
30mm lens
85mm lens
18-200mm Lens
70-200mm Lens
100mm Macro Lens
A slew of "Extreme PRO" SD cards
Tripod
Camera belt
Lights/flashes + remotes
Clear umbrella ( should rain invite itself on your wedding day)

What's in our backup bags?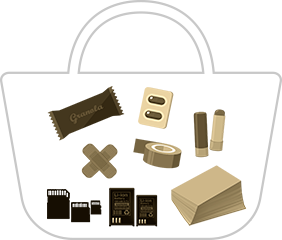 Boob-tape (this has seriously come in handy for brides and bridesmaids)
Chapstick
Bandaids
Ibuprofen
Granola
Business cards
Bobby pins
Safety pins
A slew of SanDisk cards + extra batteries
FAQ
Q: What packages do you offer for time frames?
A: That one is easy! We are time-limit free! Thats right. No awkward conversations about time overage the day of and we capture the entire event, no questions asked!
Q: Do you offer albums and online galleries?
A: Every time
Q: Second shooter?
A: Always
Q: Turn around time for wedding pictures?
A: 30 days or less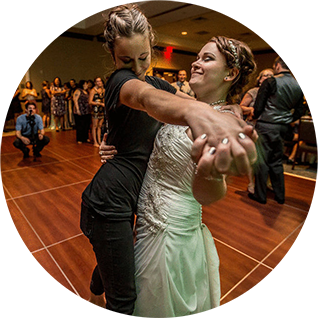 Q: Discounts?
A: You bet! Just ask what we're offering this month

Q: Any other enticing information?
A: I meet with the bride (and groom) as much, free of charge, as you'd like. Walk throughs at the venue, timeline construction and advice the whole way. You're new at this, but its not our first rodeo. It's important to us that we not only know each other (fairly-well) before your big day but that we prepare and educate you as much as possible so you're getting the most out of your wedding and pictures. It goes by so quick and we won't to make sure you get everything you want!